What's Your Spiritual Mission?
Are you following your true path to use your talents and gifts to serve the world?
SPIRITUAL MISSION WEEKEND
March 2020 – Stansted, Essex
Join co-founder of Guided By Angels and spiritual marketing specialist, Richard Haywood, for the next 'Spiritual Mission Weekend'. Over two intensive days you'll learn the strategies and techniques we used to build Guided By Angels from zero to a six figure company, creating effective and profitable courses, webinars and workshops. PLUS, you'll work side by side with Richard to create your own plan of action – developing your unique business and allowing you to use your gifts and skills to serve others, whilst making a great income.
 IGNORE THE DATES IN THE VIDEO! THE DATES FOR 2020 ARE EITHER 9th/10th March and 14th/15th MARCH. BOTH WORKSHOPS ARE IDENTICAL.
SESSION ONE: Maximise your potential. You'll explore the opportunities for your business (or your current ideas if you haven't started trading yet) and develop compelling messages you can use to describe your work and attract customers.
SESSION TWO: Frameworks and Funnels – you'll start work on creating your own unique, brandable framework for your training programme so that you stand out from others. Then you'll plan a 'funnel' of materials that draw new customers towards your business.
SESSION THREE: Your website 'hub'. An effective and engaging website is the heart of any business in today's connected world. You'll plan and design a website that grabs attention, qualifies and collects valuable 'leads' for your business and is easy to manage and update. You'll also look at the best ways to communicate using your website (email marketing, blog, vlog and other engagement tactics) and decide which ones will work best for you in your circumstances.
SESSION FOUR: We'll explore 'content' – the written and spoken materials you need to create in order to get compelling messages to your customers. Places to find useful information, activities, exercises and meditations for your courses, PLUS efficient ways of re-purposing that material for your training, website, social media posts and other marketing activities.
SESSION FIVE: Generating leads and enquiries. You'll learn how to use the most effective tools for pulling in new customers – both online and offline. These include local promotion, search traffic, social media and joint ventures. And you'll add the most appropriate techniques to your action plan with detailed step-by-step guides that we'll supply.
SESSION SIX: Speak to Inspire! You'll practice presenting in front of the group (don't worry we're all there to support each other) giving you the confidence to leave the weekend ready to make new contacts, 'close' business opportunities and develop strong business relationships.
TAKEAWAYS FROM THE WEEKEND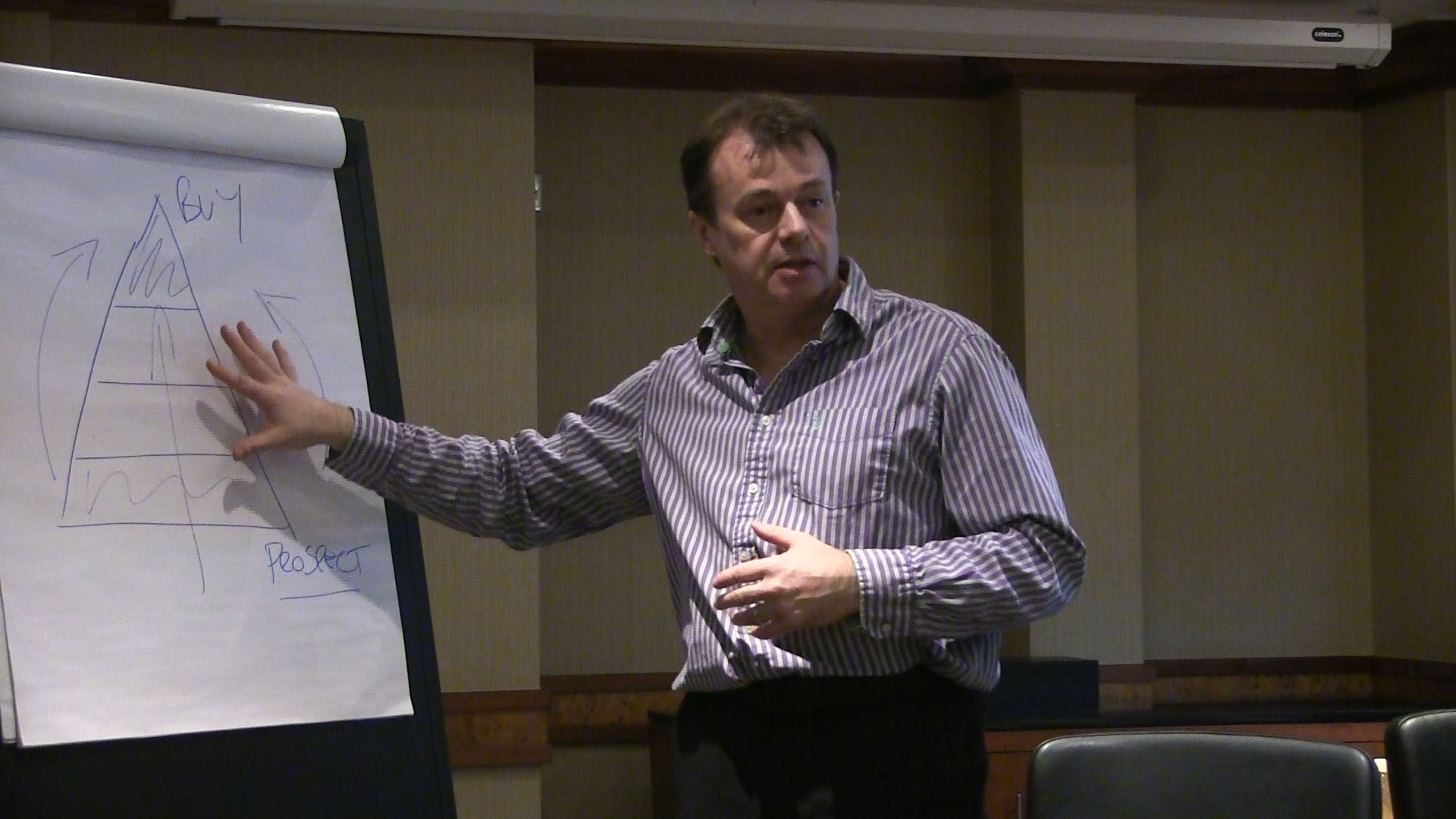 By the end of this weekend you'll have a detailed action plan for your business, your services, your products and your marketing strategy, ready to continue development over the coming weeks with Richard's support. You'll also have access to step-by-step blueprints for website development, marketing, social media and creating effective training courses.
DATES: Monday 9th & Tuesday 10th March 2020 or Saturday 14th & Sunday 15th March. 9.30am to 5.30pm each day. We may finish slightly earlier on Sunday to allow for travel home.
VENUE: Riverside Business Park, Stansted CM248PL (nr Stansted Airport). Accessible by road, rail and air (parking is free of charge).
WORKSHOP PLACE
EARLY-BIRD PLACE (LIMITED NUMBERS) - normally £199
Book a full place on the workshop to include:

1. Two days of training, BUSINESS DEVELOPMENT and PERSONAL GROWTH.
2. Get deeper CLARITY about your true path and purpose and IDENTIFY the knowledge, gifts and talents you have to share with the world.
3. CLEAR AWAY limiting beliefs that are holding you back from achieving your full potential and then PLAN, CREATE and GROW your business, for the highest good and serving your customers with love and integrity
4. Create your unique BUSINESS ACTION PLAN based on the six sessions listed above, ready to start putting your business plans into action.

5. Become part of a group of holistic entrepreneurs committed to supporting each other, with the help of Richard and his team.

SUPPORT MATERIALS – Richard's comprehensive BUSINESS BLUEPRINTS.
BONUS TEACHING – access to Richard's personal library of in-depth training videos, notes and assignments for each step in the process.
Simply click and pay here. We'll confirm your place (and your preferred date) within 24 hours and confirm by email in preparation for the event. Payments are taken via PayPal but if you would prefer to pay by credit/debit card please call +44 7794 268208.
UNABLE TO ATTEND?
If you can't attend the weekend but would like to take the programme online over a three month period, please get in touch.