Interested in angels? Would you like to connect with your angels, and receive greater love, guidance and miracles in every area of your life? The angels really can transform our lives. Would you like to receive a free angel book, and FIVE other free gifts, full of inspiring angel messages and angel stories about how the angels can help every area of our life?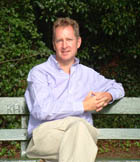 My name is Darren Linton and I have taught thousands of people in over 50 countries around the world how to connect with the angels and receive their love, healing, guidance and miraculous assistance with their lives. The angels gave me a highly effective process for connecting with the angels, and asked me to share this 6 Step Process for Connecting with Your Angels with the world. The angels are here to help all of us.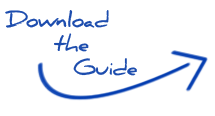 START HERE
Download my FREE Guide to Working with Angels and listen to the Guided Meditation. Enter your name and email address below and I'll send them to you today. Plus I'll also send you FIVE more free angel gifts and my weekly newsletter, AngelSpeak, filled with messages, stories and news from lightworkers around the world.

I would like to offer you FIVE free gifts, including angel books, guided meditations, audio recordings and videos, so that you can learn more about receiving greater angelic love, help and assistance with your life. The angels and archangels can help us in so many ways, and make our lives so much easier, more magical, and more fulfilling. They can help us with our career, our families, our health, happiness, abundance - every area of our life. Why suffer and struggle alone when you can receive angelic assistance? Once you discover the secrets for yourself, you'll want to share them with others. Many more people are realising the amazing difference that angels can make to our lives, and those of our families, friends, clients, and others.

Angels are currently appearing on Earth in record numbers at this critical time in the earth's evolution, to help us heal ourselves and the planet. They WANT us to get closer and connect with them, to learn how to communicate, heal and be guided by them, so that they can touch our own lives, and help us to help others. That's why they're here. If you're reading this web-site, maybe it's time for you to take the next step in working more closely with your angels?

In the book, interviews and videio recordings I'll be sending you, I reveal...
How I was saved by the angels

Why I am working with the angels now

Why the angels are here to help us

How the angels communicate with us

How to improve your communication with the angels, the archangels and your spirit guides

What it is like to talk with the angels

How angels can help you in all aspects of your life - healing, relationships, finances, health and wellbeing

Ways in which you can discover your true life-purpose

Ways that you can contact, meet and work with lightworkers around the world
I am passionate about making a difference to the lives of other people by helping them to connect with the angels, so that they can be touched by grace, knowledge and wisdom and, in turn, can make a difference to the lives of others. Take the first step today and be guided by your angels.