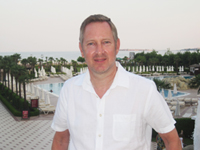 The angels are here in greater numbers than ever before, to help us transform our lives, and to help us transform the planet. They are here (post 2012) to usher in a new golden age for humankind and the planet.
Many people, from all walks of life, are becoming increasingly interested in angels these days. They are bored of the hum-drum, mundane 'normal earthly life', and all its striving, pressures, challenges and problems. Many are seeking higher answers - angelic help and intervention in their lives, to help them with their troubles, to lead their lives forward, and to inspire them to help others and the world.
Everyone can learn how to experience angel guidance
and miracles to transform their lives
I am on a mission to inspire people and remind everyone that connecting with angels and experiencing miracles and positive changes (regularly) are possible for EVERYONE. This is a message of hope to inspire all - to open up to more angel guidance and miracles, and to help those who are ready to learn how to do so fully and transform their lives.

Are you one of those people?

My angel courses and coaching programmes have helped people all over the world (over 50 countries across all 6 continents). The feedback and testimonials from people have been astounding.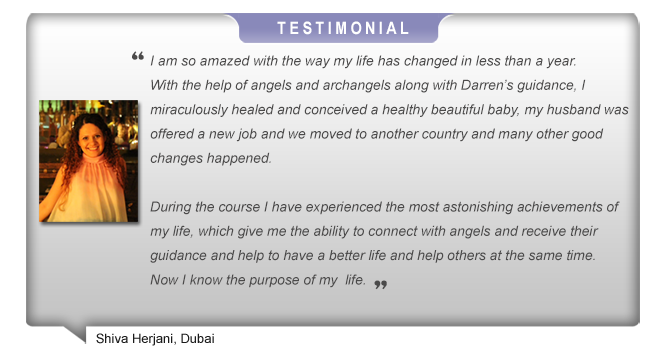 Talking with your angels

Be healed

Find inner peace and happiness

Heal your family / relationships

Get a better job

Grow your business

Find your ideal new home

Unexpected windfall

Clear blocks and heal the past

Open to abundance

Develop your healing gifts

Open a healing centre or start your own business or organisation
Join me for a special series of online webinars where I'll be revealing how you can learn to connect with angels, archangels and ascended masters, to bring transformation into your life, and receive FIVE FREE ANGEL GIFTS.

Please register for the webinars using the form below. I'll send you the login details for the next webinar which is coming up soon, PLUS FIVE FREE GIFTS, including angel books, guided meditations, audio recordings and videos, so that you can learn more about receiving greater angelic love, help and assistance with your life. These will all come to you by email, with my compliments, to assist you on your spiritual journey.


, and



The angels and archangels can help us in so many ways, and make our lives so much easier, more magical, and more fulfilling. They can help us with our career, our families, our health, happiness, abundance - every area of our life. Why suffer and struggle alone when you can receive angelic assistance? Once you discover the secrets for yourself, you'll want to share them with others. Many more people are realising the amazing difference that angels can make to our lives, and those of our families, friends, clients, and others.

Angels are currently appearing on Earth in record numbers at this critical time in the earth's evolution, to help us heal ourselves and the planet. They WANT us to get closer and connect with them, to learn how to communicate, heal and be guided by them, so that they can touch our own lives, and help us to help others. That's why they're here. If you're reading this page, maybe it's time for you to take the next step in working more closely with your angels?

In the webinars, I reveal...
How I was saved by the angels

Why I am working with the angels now

Why the angels are here to help us

How the angels communicate with us

How to improve your communication with the angels, the archangels and your spirit guides

What it is like to talk with the angels

How angels can help you in all aspects of your life - healing, relationships, finances, health and wellbeing

Ways in which you can discover your true life-purpose

Ways that you can contact, meet and work with lightworkers around the world
I am passionate about making a difference to the lives of other people by helping them to connect with the angels, so that they can be touched by grace, knowledge and wisdom and, in turn, can make a difference to the lives of others. Take the first step today and be guided by your angels.